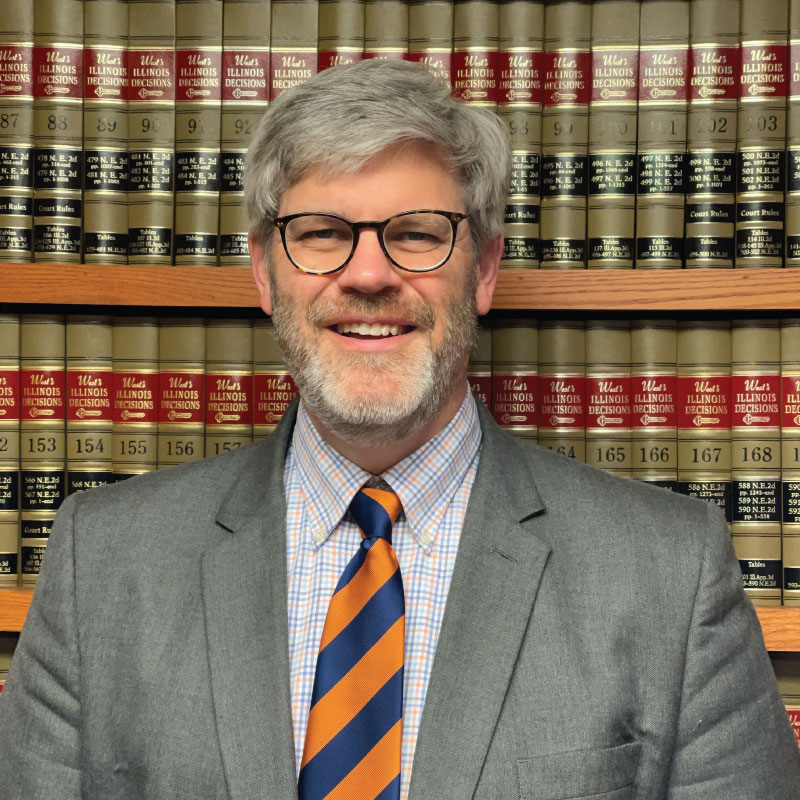 Practice Areas
State and Federal Litigation

Personal Injury and Wrongful Death

Estate Planning

Real Estate Transactions

Corporate Law
Bar Association
Illinois State Bar Association
Champaign County Bar Association
State Bar of Arizona
Professional Affiliations
Member of the ISBA's General Practice, Solo and Small Firm Committee
Member of the Champaign County Bar Association
Member of East Central Illinois Women Attorneys Association
Admitted to practice in all State Courts within the States of Illinois and Arizona, 7th Circuit Court of Appeals (Federal), Northern Illinois District Court & Central Illinois District Courts (Federal)
Chad S. Beckett
Attorney, President, Director, Shareholder
Email: chad@beckettlawpc.com
Chad S. Beckett practices in the area of civil litigation, probate, significant personal injuries, trucking accidents, wrongful death matters, and product liability (including multi-district litigation). Chad has obtained many six and seven-figure results for his clients in personal injury matters. Chad also has a significant transactional practice (wills, trust, real estate, corporate) and other general practice work. In addition to Illinois, Chad is also licensed to practice law in the State of Arizona.
Chad was born and raised in Champaign-Urbana, Illinois. He attended high school at Champaign Central. After high school, he attended the University of Illinois at Urbana-Champaign and in 1994 received a B.A. in Liberal Arts (double major in History and Speech Communication). As an undergrad, Chad studied abroad his junior year at the University of Stirling in Scotland. Chad continued his education by earning his J.D. from the University of Illinois College of Law in 1998.  After graduation he commenced practice with his father, J. Steven Beckett (who he has worked for since he was 16), and the law firm of Beckett & Webber, P.C.  Now known as Beckett Law Office, P.C. Chad is now the President of that firm.
In his practice, Chad  has also been named a Leading Lawyer® in Illinois and other accolades for his legal services. He is a member of the Illinois State Bar Association, and is a past president of the Committee on Legal Technology. He is currently a member of the ISBA's General Practice, Solo and Small Firm Committee. Chad is a member of the Champaign County Bar Association and the East Central Illinois Women Attorneys Association.
Chad married his wife, Tara, in 1997, who is the clinical director of a local mental health counseling firm, and together they have two sons. Among his extra curricular interests, Chad is active in St. Patrick's Catholic Church of Urbana, OSF Heart of Mary Medical Center of Urbana, and Sola Gratia Farm, a mission-driven community supported agriculture vegetable farm.